Alert Guard Security Ltd is Canada's own and operated security service that is licensed, insured  and bonded as per law. We are the provider of uniformed security guards on short and long term contracts to various businesses and organisations both commercial and domestic. We are together committed towards making you and your property safe and secure with our professionalism and value added services. Our 24×7 on duty dispatch is available at your service to help ensure the best security environment at 604-44-ALERT ( 25378 ). Our  security guards are trained to assist in the prevention, deterrence and detection of vandalism, theft or safety-related incidents, also the security officers patrols your property in clearly marked vehicles when your business is closed. If evidence of criminal activity is found, we notify local law enforcement immediately through our communication capabilities.
We design customized integrated security plan for Total Security Solutions. Our Endeavor is to provide efficient yet cost effective services through our hand picked Carefully selected, Medically fit, Vetted, Highly Trained and Proactive guarding personnel. They are eligible and Uniformed, Suitable and Supervised. They are eligible and responsible to "Create safe and secure environment" by safe guarding assets, personnel and property against losses due to theft,pilferage, intrusions, sabotage, fire and accidents here by contributing in client's growth prosperity.  For "Total Quality Commitment" we have strong operation team headed by highly experienced security guards and comprising of Quality Managers, Mobile field guards and patrolling supervisors suitable equipped with an effective communication network. This is further backed by our control room for easy access to always ready to help Immediate Response round the Clock.
Our services are hassle free, primarily because we are Insured,Licensed, Bonded by the law and all of our guards are covered by Workers Compensation Board of British Columbia. It will be our privilege to present our company profile to your management and staff on date and time at your convenience. We look forward to collaborate with you to provide our best security services at all times. For non obligatory meeting or any other information needed, Please contact us at 604-44-ALERT ( 25378 )(24×7)
To be the foremost security company in British Columbia providing high quality services as well as to set a high industry standard in terms providing and carrying …
Our mission is to provide high quality contract security. We pride ourselves in providing the best service available in the private security Industry. We are committed to providing our customer…
Join Our Team Of Professional
Alert Guard Security Services Limited is currently accepting applications for full time, part time and on call professional security guards with valid security license. All application …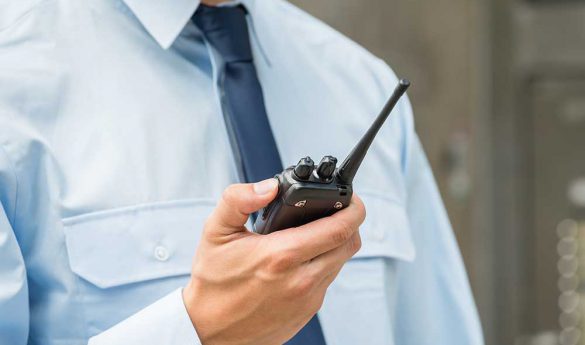 What We Provide
We provide trained and armed Security Guards, who are skill full to take any situation for the protection of the clients. Our training includes self-defense, use of safety instruments, investigate little things, handle a colossal crowd and much more. The solid hard-working attitude of our employees is taking us towards our dream.